Beauty Report: The Karl Lagerfeld x ModelCo Collection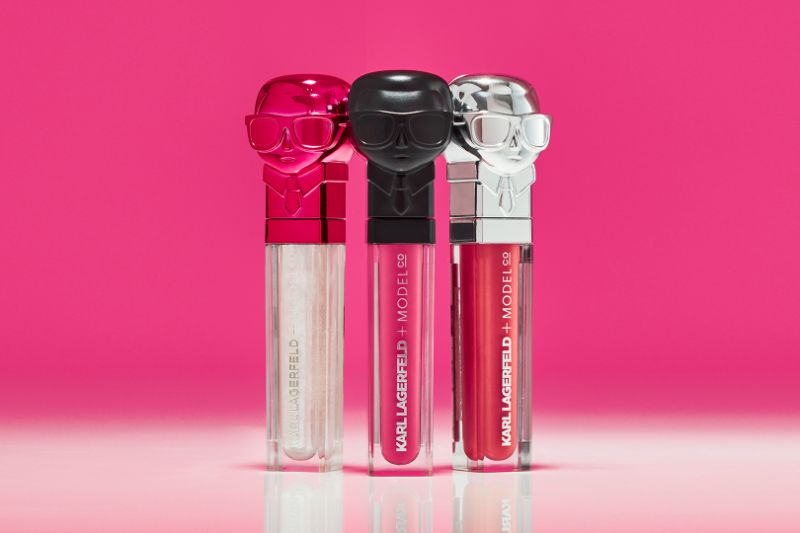 Photos: ModelCo
When you think Karl Lagerfeld the first thing that comes to mind is most likely Chanel. And rightfully so as the brand's creative director who has kept the spirit and taste of Coco alive and thriving. But, for Karl's very first makeup collaboration he has partnered up with Australian makeup brand ModelCo to create a 50-piece limited edition makeup collection.

The innovative packaging has already caught my eye, as it is very much Karl's esthétique. With a Choupette (his beloved and famous cat) themed day-to-night eyeshadow palette, to wand toppers designed after the designer's very own head. These pieces are a true reflection of what makes Karl…well Karl. The collection will also be filled with Lagerlfed's favorite shades, so you can count on lots of black, white, and pink (with naturally some sparkle in between.) The products are said to be aimed towards all skintones and will include mascara, highlighter, brushes, brow gel, liners, and more. Prices range from $15-$195 and will launch online and in-store on May 14th exclusively in the U.S. at Nordstrom, as well as on the ModelCo website.
Below you can see a few of the limited images that were released today. I personally cannot wait to see the line in it's entirety.