Beauty Report: Clarins Sunkissed Summer Collection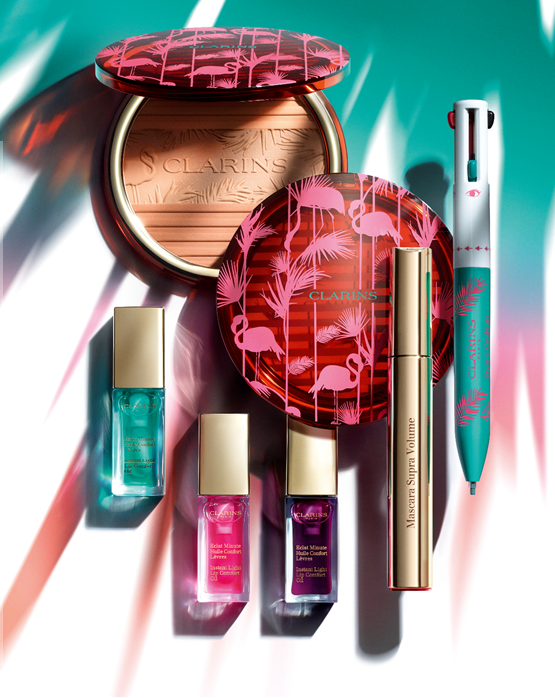 Just in time for Mother's Day gift giving, luxury beauty brand Clarins has released a collection of beautiful makeup perfect for sunny spring and summer weather. Inspired from South Beach's vibrant neons and the Caribbean's turquoise sea, Clarins introduces its latest Sunkissed Summer 2018 products in style.

The Sunkissed collection is filled with electric color and of course beautiful, bronzy tones.  When I first saw the packaging I was instantly excited to try out the products. Nothing says summertime quite like fabulous pink flamingos and swaying palm trees. Both the bronzing/blush compact and the 4-in-1 color pin are designed with pretty pink palms and feathery flamingos that project serious island vibes. The collection also includes jewel toned lip oils and tinted primers.
Clarins was kind enough to send me a few of the pieces and I spent the last week trying them out. The bronzer/blush and pen are definitely the standout pieces for me.  The powder's ombre effect allows you to achieve different levels of depth, and the pan is nice and BIG. The 4-in-1 color pen is very innovative. I have not seen a product quite like this from anyone else. It's shape and design put you in mind of those jumbo color switching pens that were wildly properly in the 90s. Only this time there's no ink, but instead a variation of eye and lip liner options. With a simple switch you can change up your look from turquoise, to fuchsia, to violet, to the most wearable of blacks. It took a little finesse to get the pencils going smoothly, but once they did this turned out to be a fantastic item to throw in your makeup bag for creating quick looks with only one product. I received the purple lip oil which wasn't a shade that works well on me. But the formula did feel very nice and comfortable on the lips. I think the pink would have been a better color option for me where I am on the lighter side. The tinted primers were both way too dark from my light-medium skintone, but if you have a deeper complexion these would probably look very nice on the skin.
Below you can check out each product in the Sunkissed line and learn a little more about each of them. If you see something you like be sure to scoop them up, as they would make gorgeous gifts for Mother's Day.
The collection will be available at Clarins.com and Clarins beauty counters starting in May.
Bronzing & Blush Compact | $42.00
Clarins' iconic Bronzing & Blush Compact is back with a limited edition design, featuring pink flamingos and palm trees. Three gradients of warm matte shades and the ultra-fine texture create a flawless and glowing complexion. Skin is hydrated and protected all day long, thanks to a vegetal Micropatch and Anti-Pollution complex.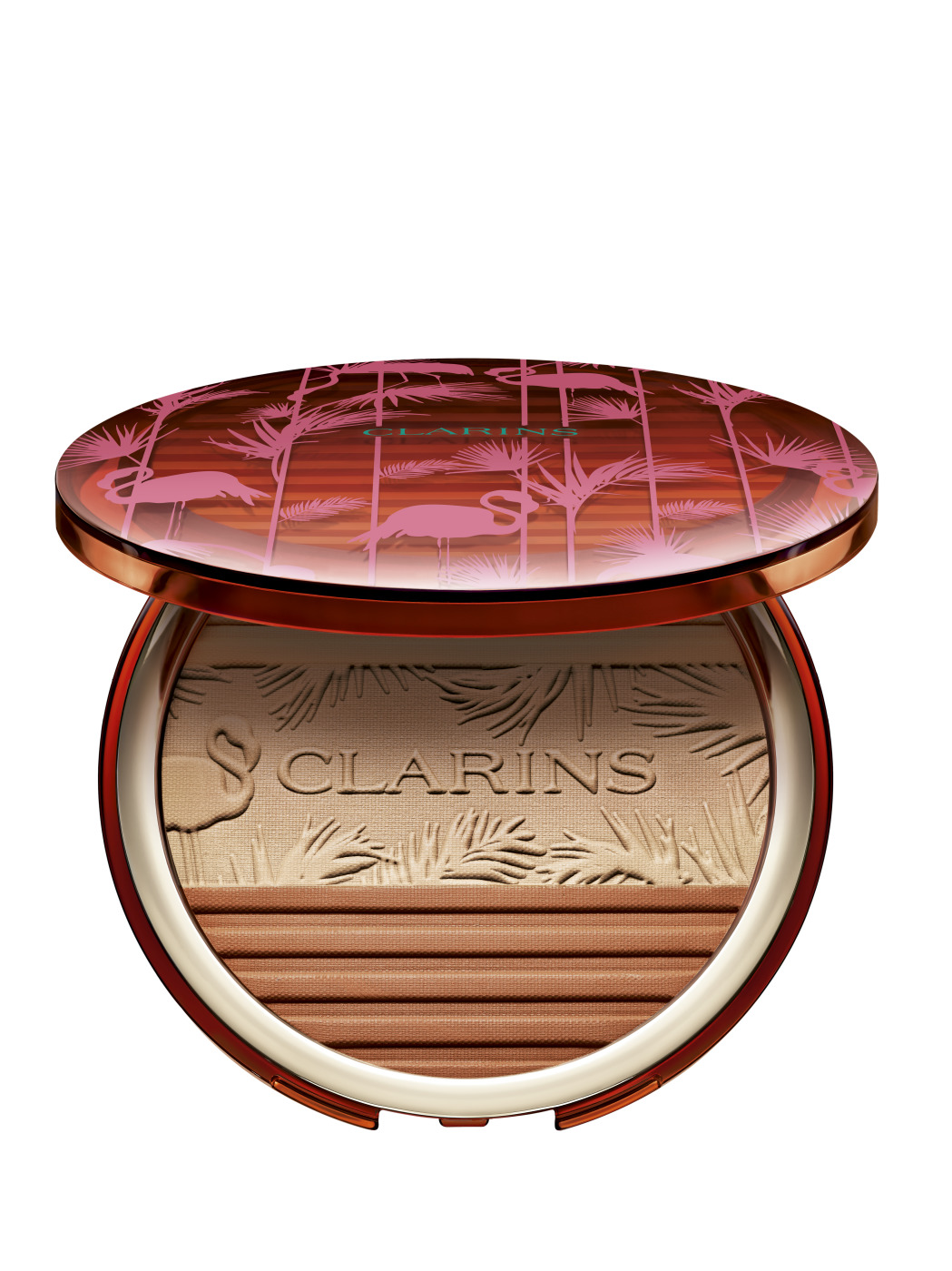 4-Colour All-in-One Pen | $32.00
This product has four retractable shades: black, purple and turquoise to perfectly line and define the eyes, and a fuchsia lip liner adds a pop of color to your skin. All four shades are enriched with Black Acacia and Sunflower Wax Complex to comfort eyelids and lips.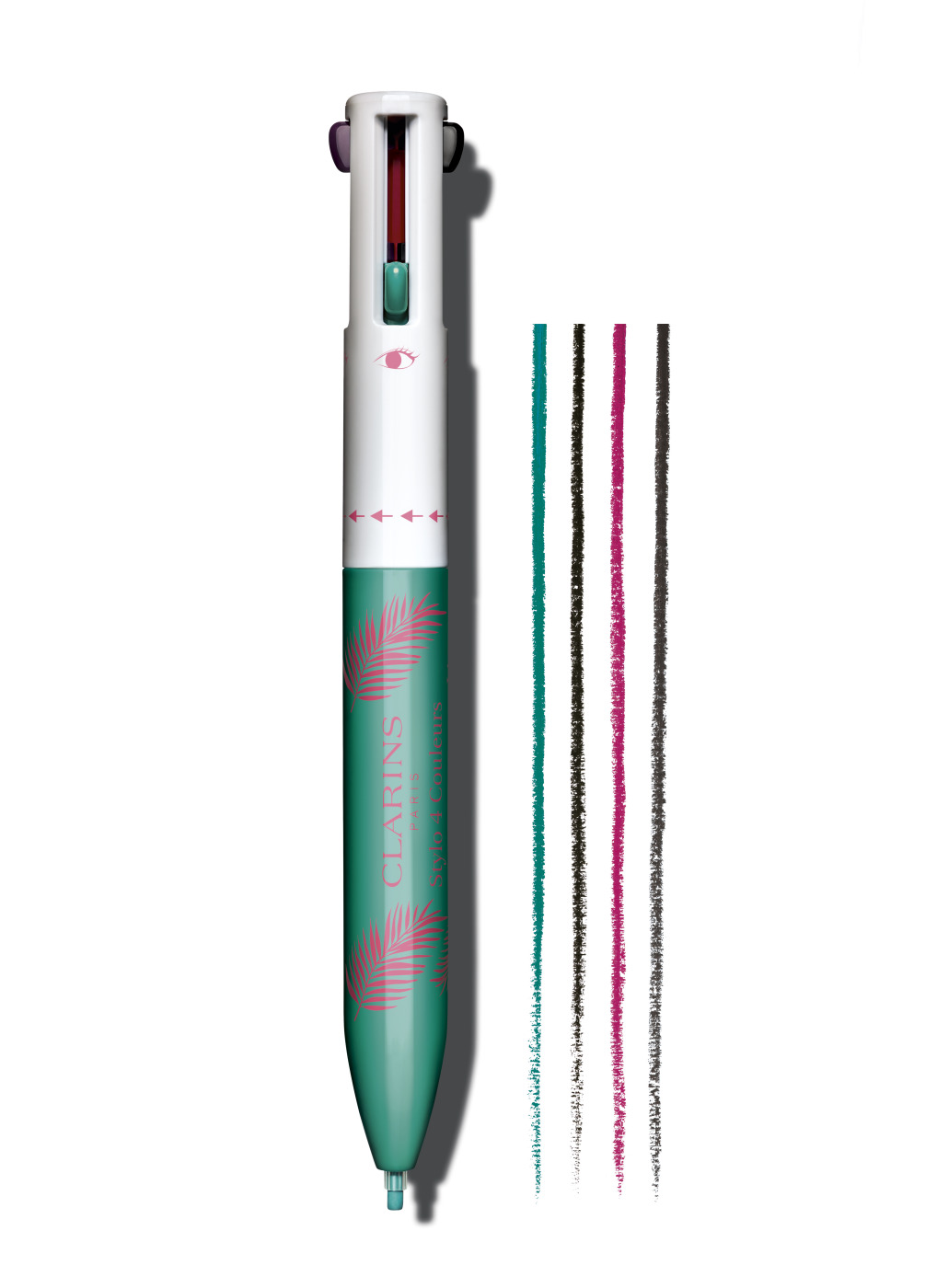 Instant Light Lip Comfort Oil | $26.00
Clarins' best-selling Instant Light Lip Comfort Oil comes in a new shade – Blackberry. Leaves lips with a glossy plum finish. A soothing blend of Hazelnut and Organic Jojoba oils help protect against dehydration to visibly restore beautiful, nourished lips.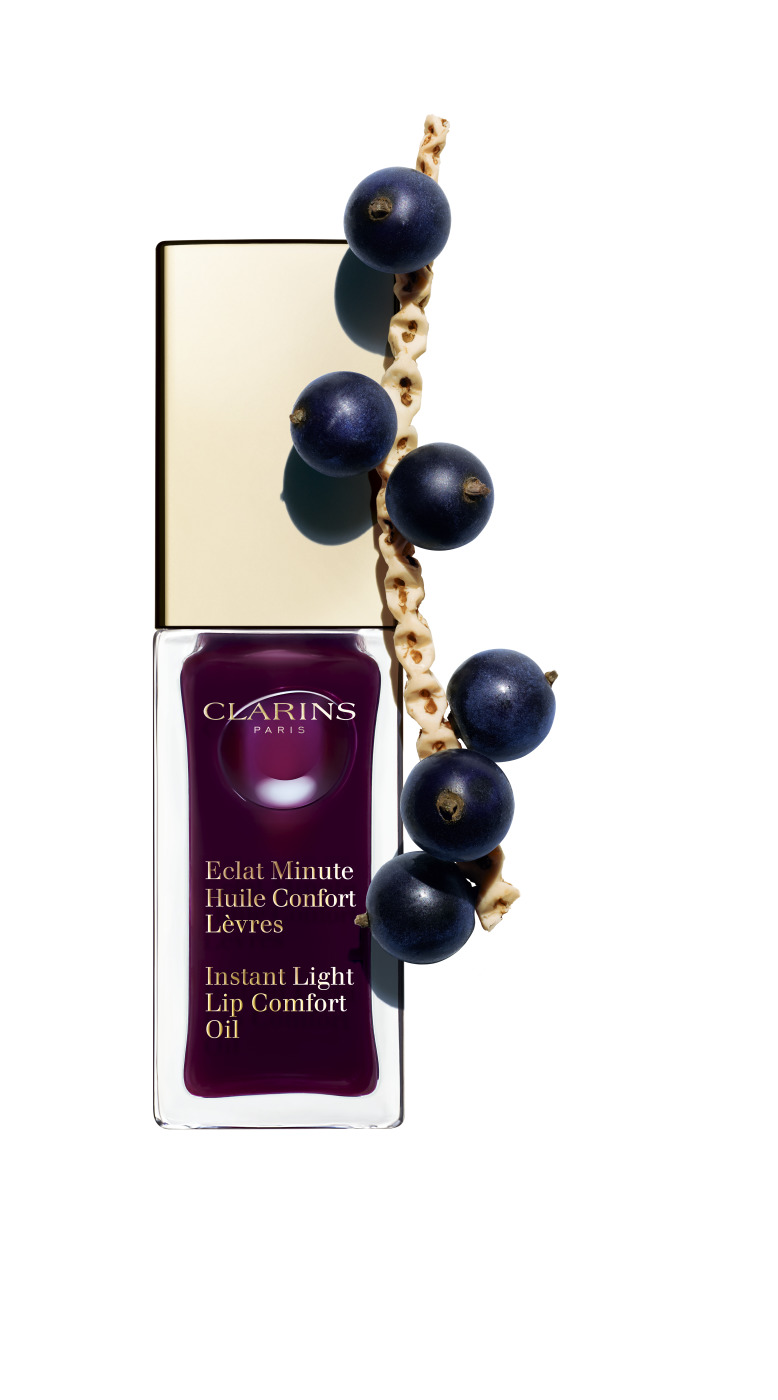 SOS Primer | $39.00
These new limited edition shades are oil-free and offer a creamy texture that instantly blends into the skin to contour, define and illuminate the complexion. Infused with plant extracts, its multitasking formula delivers hydration and protection against pollution and free radicals.