Beauty Report: Lancôme x Emily In Paris "For The Love of Paris" Collection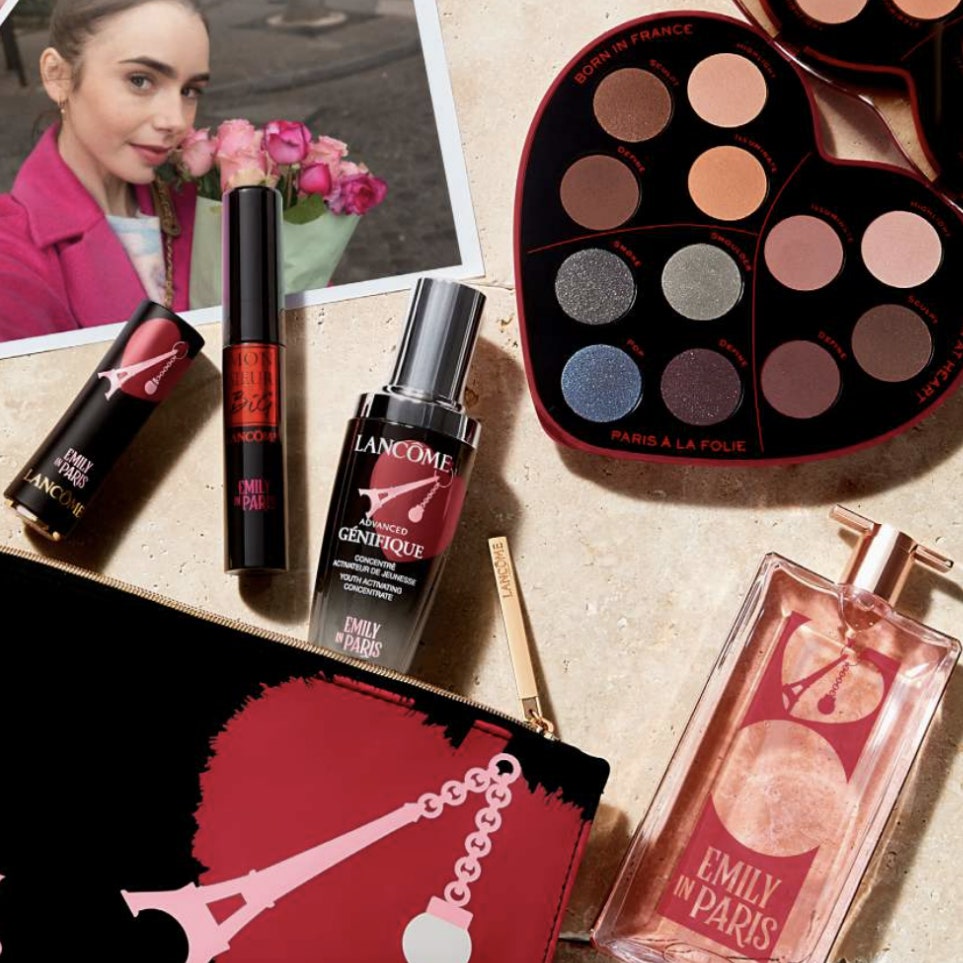 Photos: Lancôme
It would only make since that one of the biggest Parisian makeup brands of all-time do a collab with a show that is set in the city of light and love-especially when the said series' main star is a world famous brand ambassador for the company. For the 2021 holiday season Lancôme has teamed up with Netflix's hit Emily In Paris for a collection filled with all things French.

The always stunning Lily Collins first became the face of Lancôme back in 2014, long before she stepped into Emily Cooper's designer shoes. Fast forward to 2020 where Lily found herself filming Emily In Paris conveniently set in the beauty brand's hometown. Kissmet? I think so.  The collection covers all of Lancôme's well known bases: skincare, fragrance and of course makeup. There's a 12-pan eyeshadow palette, special editions of Monsieur Big Volumizing Mascara, Idôle Eau de Parfum, as well as the beloved Advanced Génifique Face Serum and  3 new matte L'Absolu Rouge Lipsticks. I've seen a lot of people complaining about the color story of the palette, and while I get where they are coming from Lancôme knows what they're doing. While the show's wardrobe is filled with lots of color, all of the female characters (especially Emily) tend to stick to pretty neutral tones with their beauty looks; hence the palette being on the more wearable/everyday use side. I think my personal favorite thing about the For The Love of Paris collection is the sweet packaging featuring Emily's infamous Eiffel Tower keychain.
The holiday collection, which ranges from $26-$105, will be available at the end of November (I will update the date once revealed) on Lancome-us.com and at participating Lancôme retailers. Season 2 of Emily In Paris hits Netflix (US) on December 22nd.  Below you can scroll down to see all of the enchanting Emily pieces in all of their Parisian glory.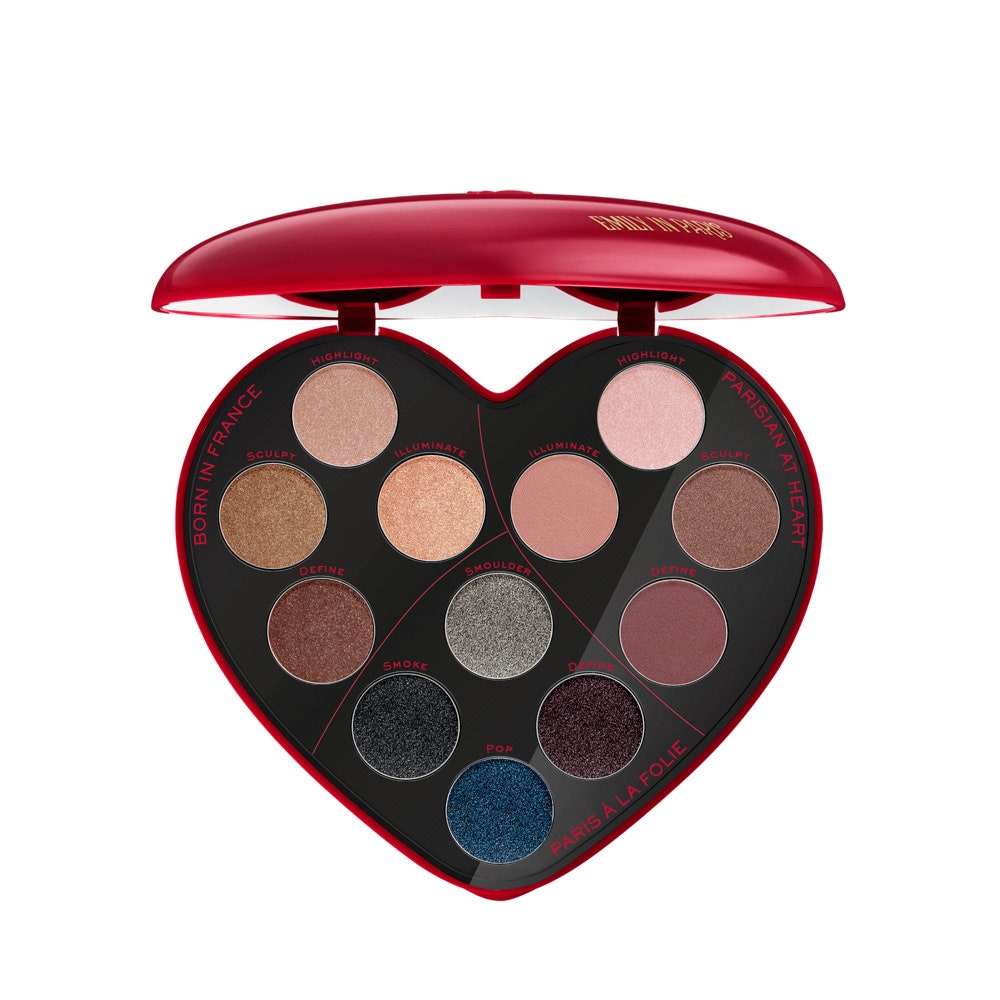 For The Love of Paris Eyeshadow Palette | $45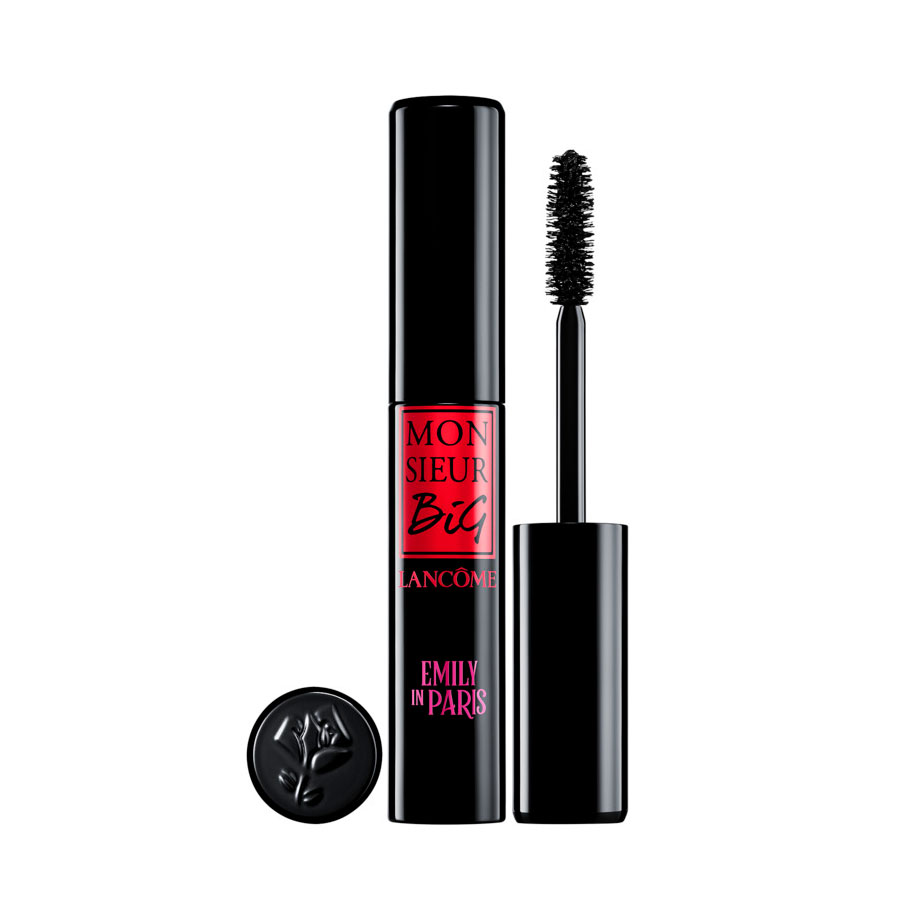 For The Love of Paris Monsieur Big Mascara | $26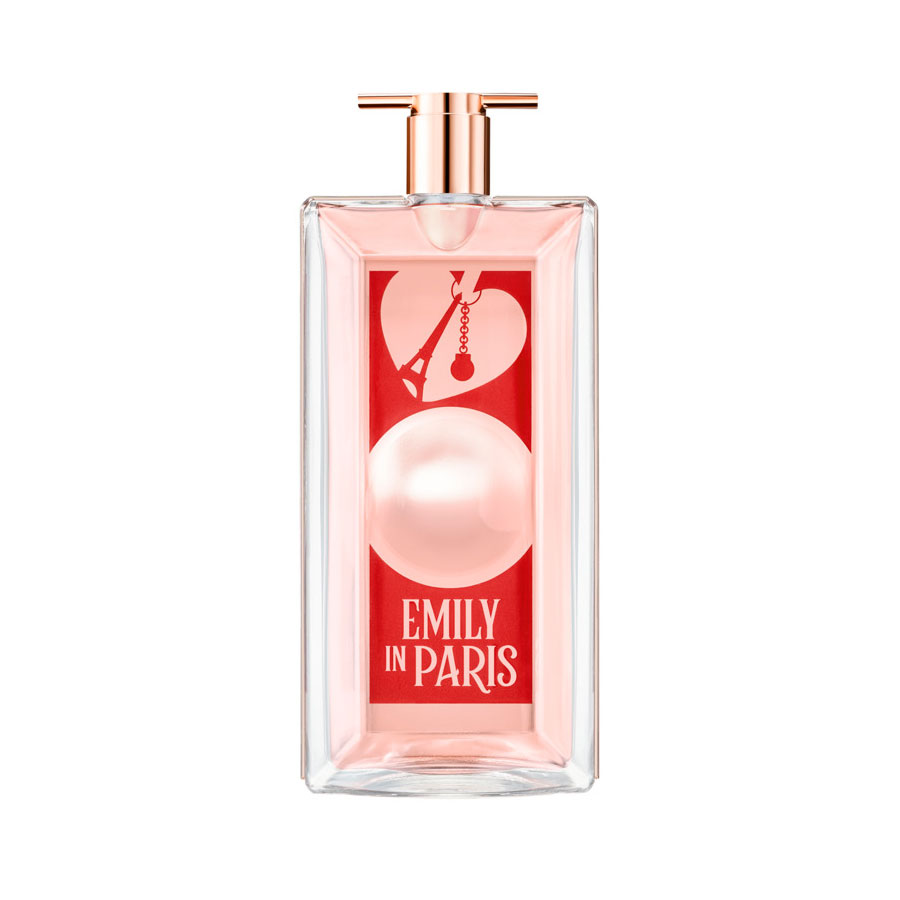 For The Love of Paris Idôle Eau de Parfum | $99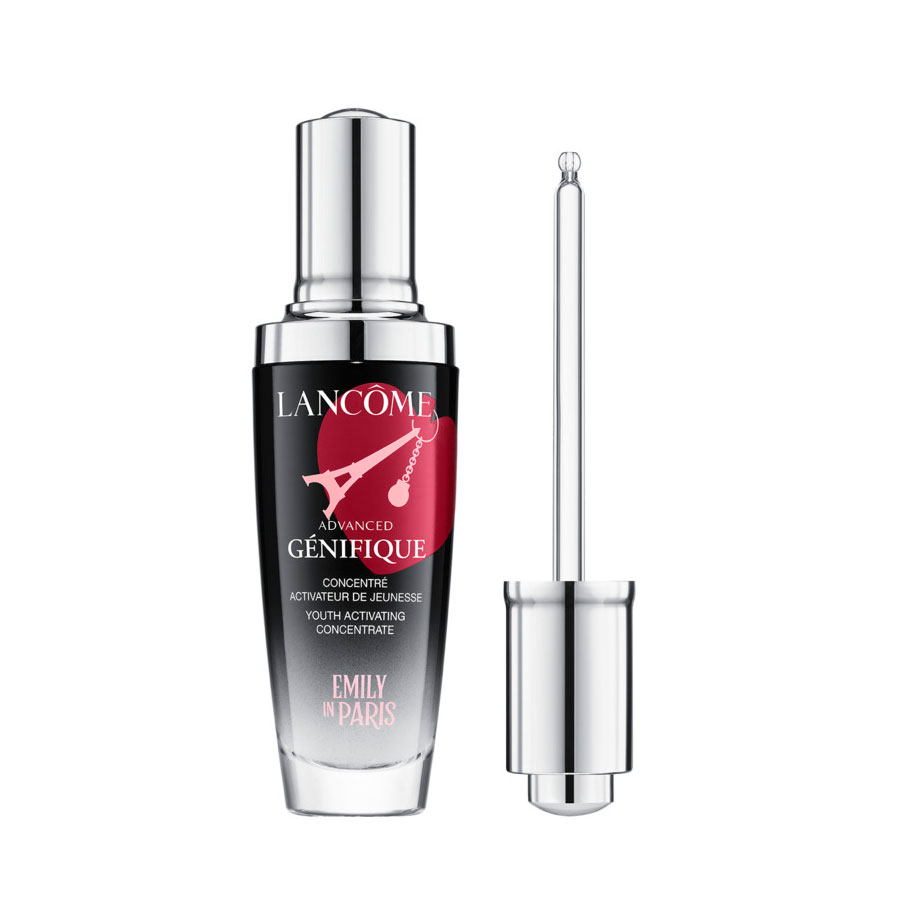 For The Love of Paris Advanced Génifique Face Serum | $105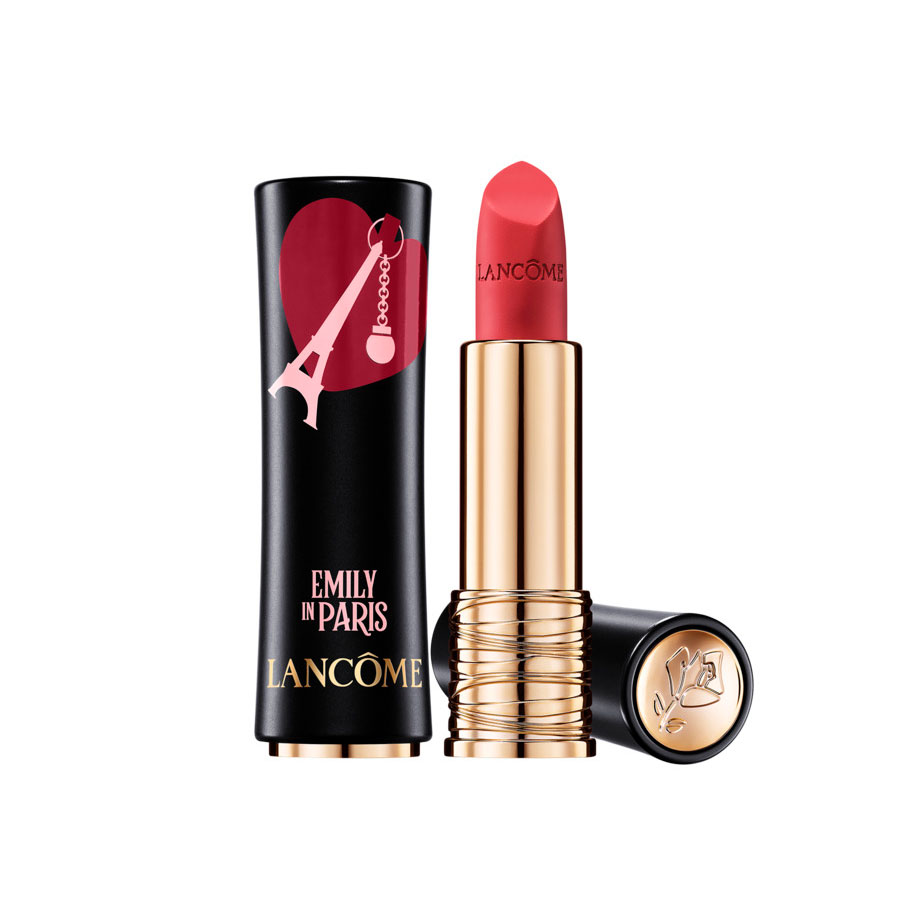 For The Love of Paris L'Absolu Rouge Lipstick in Attrape Couer | $32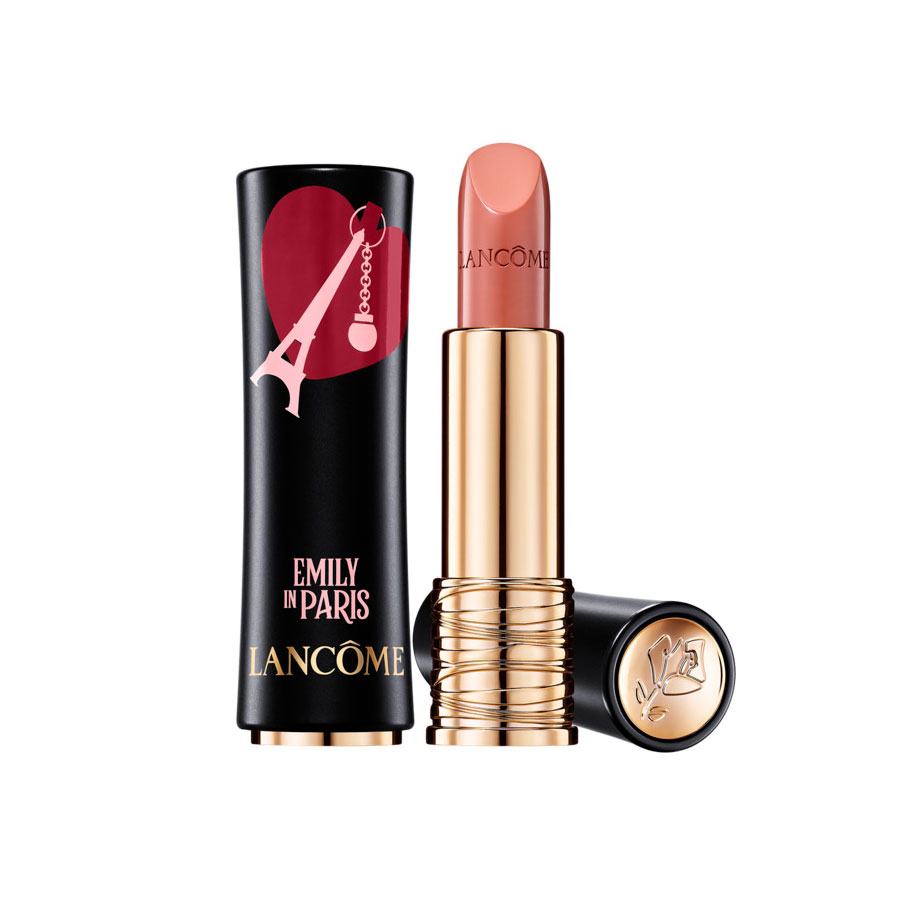 For The Love of Paris L'Absolu Rouge Lipstick in French Tea | $32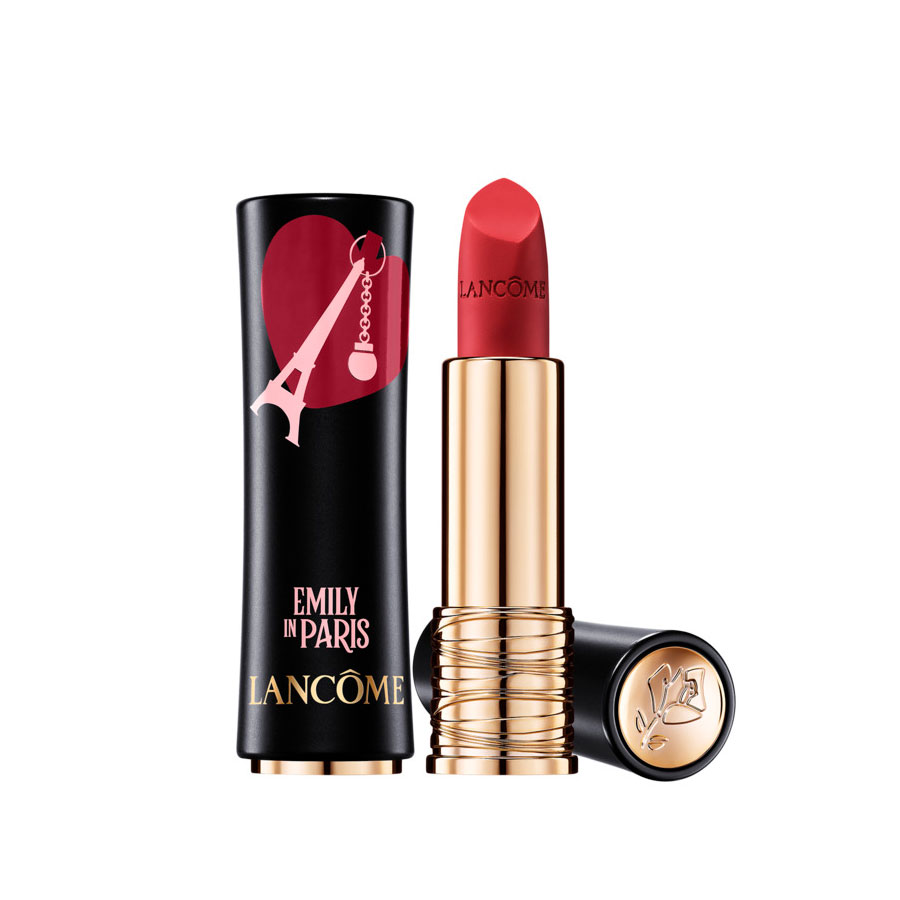 For The Love of Paris L'Absolu Rouge Lipstick in Rouge Pigalle | $32