Get The Look: Bella Hadid's Glowing Glamour At Beyoncé's 41st Birthday Bash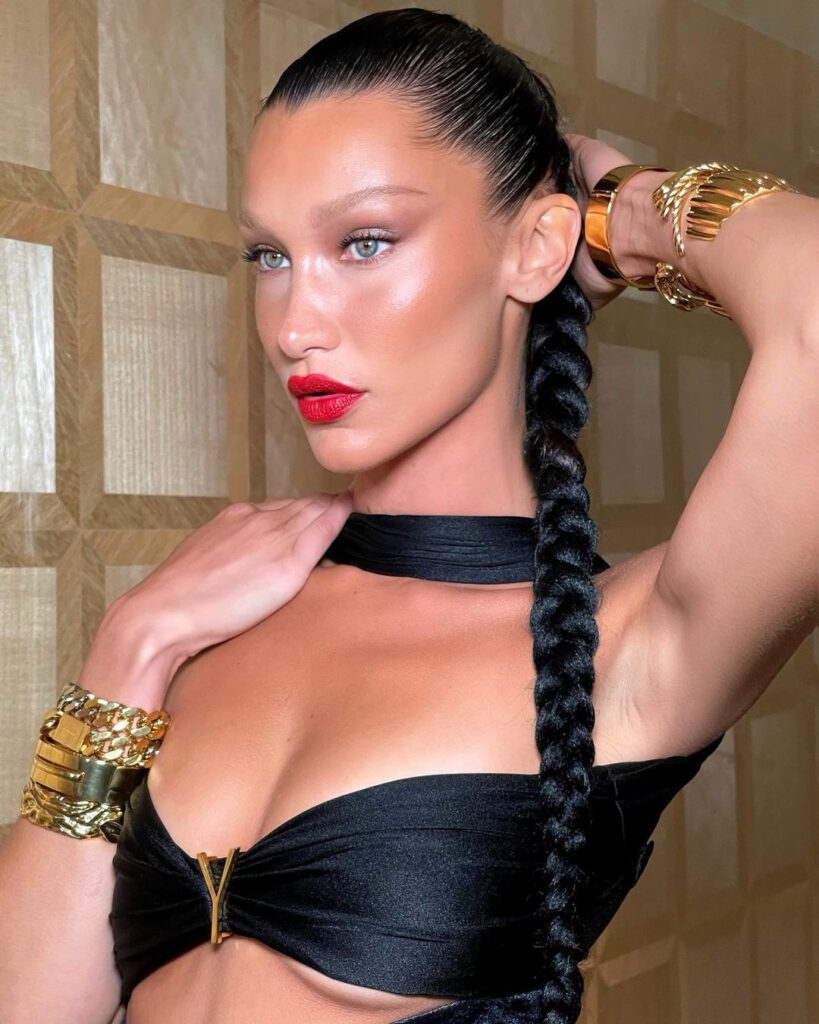 Photos: Sofia Tilbury
If you're going to attend a birthday party for the Queen B herself, then you gotta bring the glamour. That is just what supermodel Bella Hadid did for Beyonce's 41st birthday bash this weekend in L.A.

Judging by the photos there seems to have been a 70's/disco theme as everyone there was dressed to the nines in lots of sparkle and faux fur. For Bella it was all about a skintight all black leather catsuit and a super long Grecian braid. When it came to her makeup MUA Sofia Tilbury (one of my favorites) gave the dark haired beauty gleaming skin which highlighted her glowing high cheekbones, a neutral smoked out eye with a hint of  coppery champagne shimmer, and a classic bold red lip. It's obviously not hard to accentuate a gal like Bella's beauty, but Sofia has a subtle way of always bringing out the best features on everyone. I love how this look in particular showcases the model's piercing  blue eyes and exquisite bone structure.
Below you can shop all of the key Charlotte Tilbury products Sofia used to create this party-ready look to help in recreating your own regal, ravishing look at home.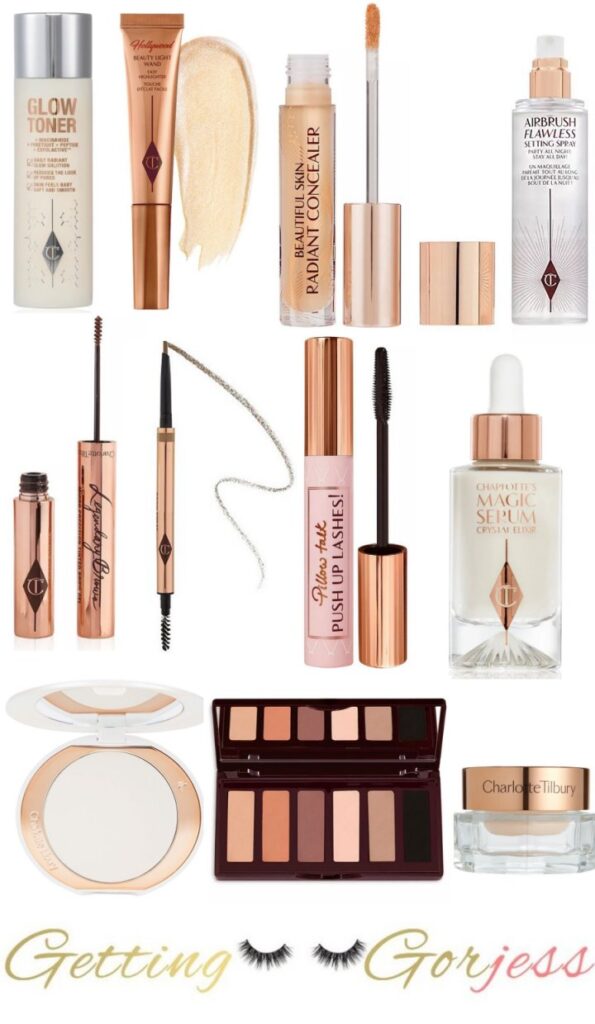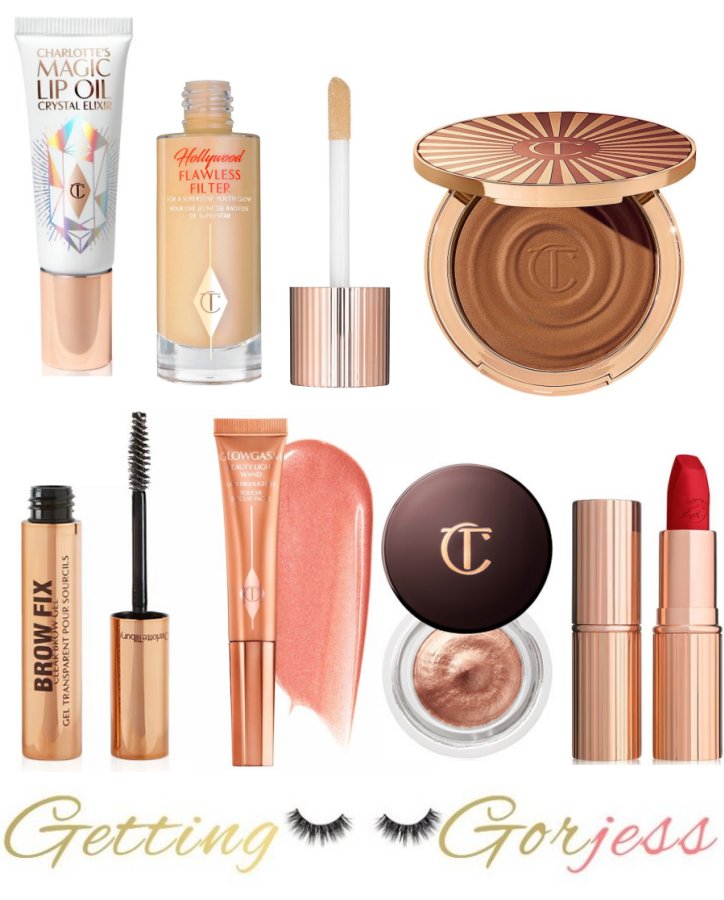 Skin:
Charlotte Tilbury Charlotte's Magic Serum Crystal Elixir
Charlotte Tilbury Charlotte's Magic Cream
Charlotte Tilbury Magic Eye Rescue
Charlotte Tilbury Charlotte's Magic Lip Oil Crystal Elixir
Charlotte Tilbury Airbrush Flawless Setting Spray
Face:
Charlotte Tilbury Hollywood Flawless Filter (in shade #4.5)
Charlotte Tilbury Beautiful Skin Radiant Concealer (in shades #10,#7, and #6)
Charlotte Tilbury Refillable Airbrush Flawless Finish Brightening Powder
Charlotte Tilbury Airbrush Flawless Finish Powder (shade #1)
Charlotte Tilbury Beautiful Skin Sun-Kissed Glow Bronzer (in shade #2)
Cheeks:
Charlotte Tilbury Beauty Light Wand (in shades "Spotlight" and "Peachgasm")
Brows:
Charlotte Tilbury Legendary Brows (in shade "Dark Brown")
Charlotte Tilbury Brow Cheat (in shade "Taupe")
Charlotte Tilbury Brow Fix Clear Eyebrow Gel
Eyes:
Charlotte Tilbury Super Nudes Easy Eye Palette
Charlotte Tilbury Eyes to Mesmerise Long-Lasting Cream Eyeshadow (shade "Exagger-Eyes")
Charlotte Tilbury Pillow Talk Push Up Lashes
Lips:
Charlotte Tilbury Lip Cheat  (in shade Kiss n' Tell")
Charlotte Tilbury Hot Lips Lipstick (in shade "Carina's Love")