Get The Look: Emily Blunt's Glowing Skin & Bold Scarlet Lips At The 29th Annual Screen Actors Guild Awards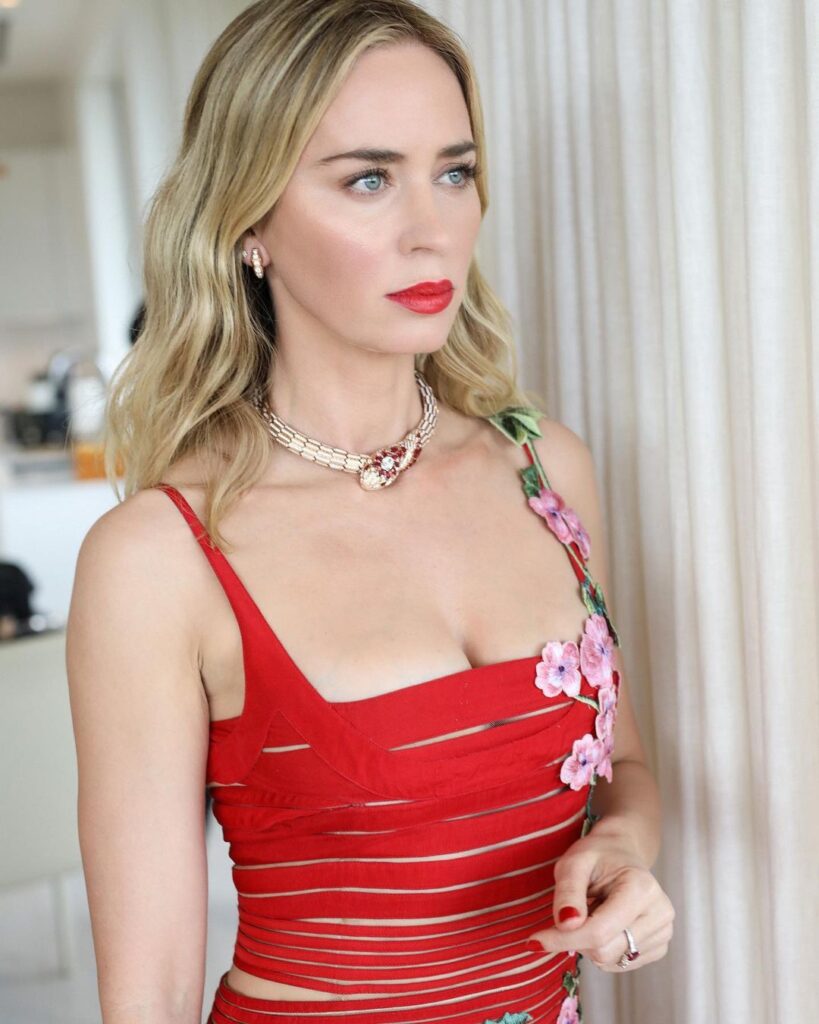 Photos: Jenn Streicher/Jenna Jones/Instagram
We don't see the always charming Emily Blunt on many red carpets, but when she does attend one, she shows up to shine. That is exactly what she did at this year's Screen Actor's Guild Awards.

Emily was a showstopping presenter wearing a stunning red Oscar de la Renta gown with a sexy bandage like affect , scattered with sweet pink appliqued flowers.  For her beauty look her longtime makeup artist Jenn Streicher opted for all things Spring-like with a fresh and feminine fantasy that is completely wearable for anyone. Glowing natural looking skin, blushy-nude matte eyes, rosy cheeks and a gorgeous bold red-orange lip completed the lovely look. A Chanel beauty moment almost always tends to lean towards the more natural side, and a "less is more" approach. This is a perfect example of that technique, as the simplicity of the look really showcases the British stunner's undeniable beauty.
Below you can shop all of the products Jenn used on this dazzling look to help in recreating your own awards season inspired look at home.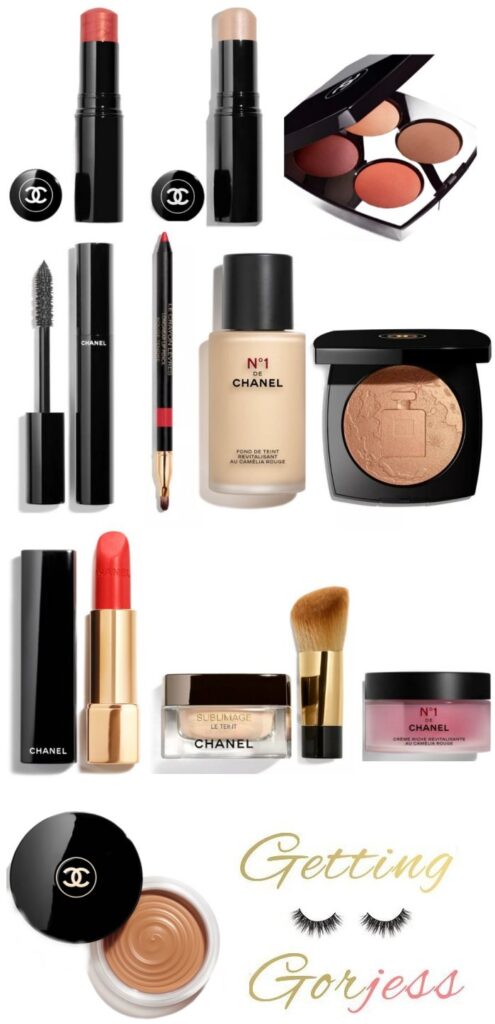 Skin/Face:
CHANEL N°1 De Chanel Revitalizing Eye Cream
CHANEL SUBLIMAGE LE CORRECTEUR YEUX Radiance-Generating Concealing Eye Care (in shade #10)
CHANEL N°1 de Chanel Revitalizing Foundation (in shades #20 & #30)
CHANEL Les Beiges Healthy Glow Bronzing Cream (in shade "Soleil Tan Bronze")
CHANEL Éclat Lunaire Oversize Illuminating Face Powder (in shade #887 "Or Rose")
Eyes:
CHANEL LES 4 ROUGES YEUX ET JOUES Eyeshadow And Blush Palette (in shade #957 "Tendresse")
CHANEL LE VOLUME DE CHANEL Mascara
Cheeks:
CHANEL BAUME ESSENTIEL Multi-Use Glow Stick (in shade "Roseé")
CHANEL BAUME ESSENTIEL Multi-Use Glow Stick (in shade "Sculpting")
Lips:
CHANEL ROUGE ALLURE VELVET Luminous Matte Lip Colour (in shades "Flamboyant" & "Ardente")
CHANEL LE CRAYON LÈVRES Longwear Lip Pencil (in shade #174 "Rouge Tendre")