Get The Look: Natalie Portman's Sparkly Silver Smoked-Out Eyes & Warm Nude Lips At The 76th Annual Cannes Film Festival

Photo: Dior Beauty/Pierre Mouton/Instagram
Natalie Portman doesn't walk many red carpets these days, but when she does an unforgettable statement is always made.

For the May December premiere during this week's annual Cannes Film Festival the Dior brand ambassador got to wear a very special gown to her very special event. One of the most iconic Dior gowns in the fashion house's history is the legendary Junon from their 1949 Fall Haute Couture collection. This is one of those magical dresses that any fashion lover would swoon over,  specifically for its magnificent skirt of ombréed petals, like abstractions of peacock feathers without their "eyes." To accentuate her mesmerizing dress, makeup artist Miwoo Kim used all Dior Beauty products to play up the dazzling details by giving Natalie sparkly silver, smoked out eyes with full & fluffy long lashes, along with luminous skin and a warm nude satin lip. The Oscar winning actress is already naturally beautiful with an undeniable Audrey Hepburn-esque elegance & charm, and this outing really showcased what a regal force Ms Portman truly is.
Below you can shop all of the Dior products Miwoo used on this glamorous Cannes moment to help in recreating your own timeless beauty look at home.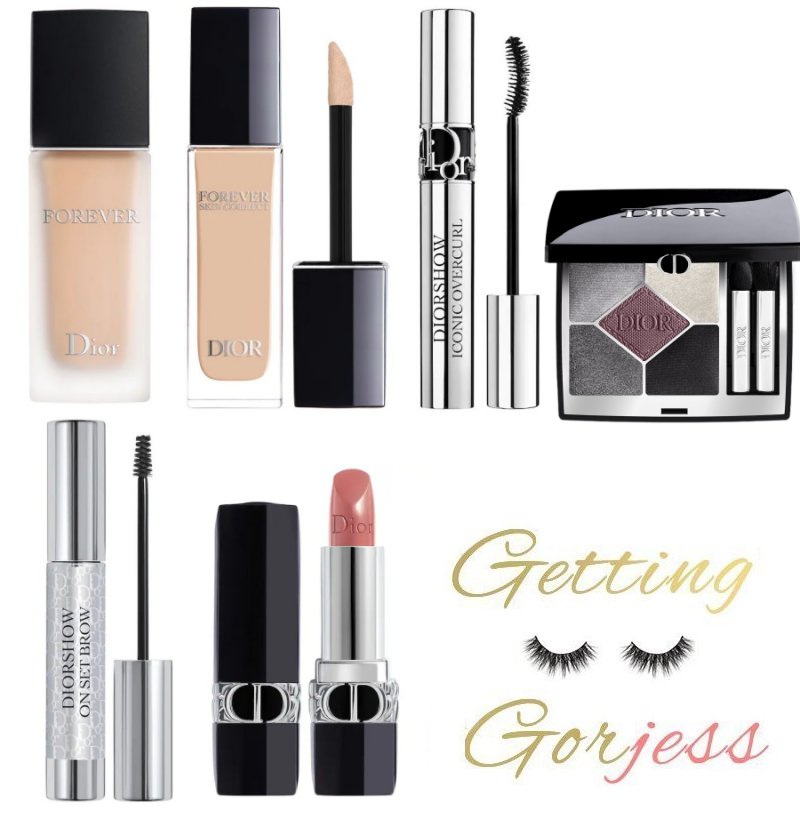 Face:
Dior Forever Foundation with SPF (in shade #2CR)
Dior Forever Skin Correct High Perfection Concealer (in shade #2CR)
Eyes:
Dior 5 Couleurs Eyeshadow Palette (in shade #073 "Pied-de-Poule")
Dior Diorshow Iconic Overcurl Mascara
Brows:
Dior Diorshow On Set Brow Gel (in shade #00 "Universal")
Lips:
Dior Rouge Dior Lipstick (in shade #100 "Nude Look Satin")
**I get commission for purchases or clicks made through links in this post.