Maui Fire Relief-How You Can Help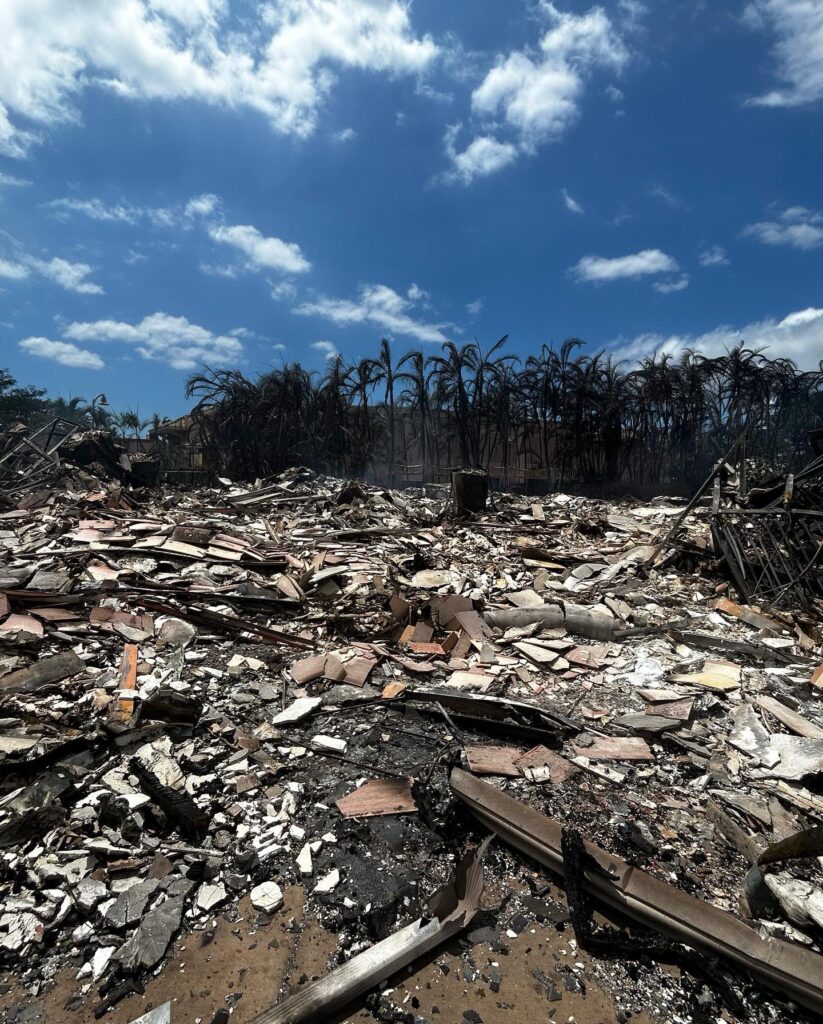 Photos: Emily Tincher
I usually do not post anything personal on here, and keep it strictly to fashion and beauty, but I can't think of many things more beautiful than the breathtaking island of Maui, Hawaii.

Since my niece Hannah moved there a couple of years ago, my family and I have gotten to spend some time amongst the Hawaiian people and in her small- but mighty community of Lahaina. The welcoming nature of the residents and the unbelievable beauty and charm of the island instantly had our hearts. This was Hannah's new home and it fit perfectly with who she is as a person-warm, inviting and lovely as can be.
Sadly Hannah's island life, along with many others, came to a screeching halt last week when a wildfire quickly wiped out all of Lahaina. All of the little shops and smiling faces on Front Street-gone. Hannah's home-gone. Hannah's clinic where she worked-gone. The entire community-GONE. If you have been to the area then you know how hard it is to imagine Lahaina not running over with historic homes, booming businesses, and of course busy tourists . But, that is the new reality there. Hannah, her boyfriend Tony, and her closest friends have all lost everything. While we are beyond thankful they were all lucky enough to make it out safely, their lives have been completely turned upside down.  Hannah's friend Emily, also a good ole Kentucky girl, has lost her home, her car and all of her belongings. The same for her sweet friend Stephanie, who is a single mom who has to deal with all of this loss on top of staying strong for her two children, who also have lost everything they owned.  These people have become Hannah's family, there for being the Southerners we were-they are our family too.
They have each set up GoFundMe pages in an effort to start rebuilding their lives in Maui. If you feel it in your heart to give financially I know they would be so grateful, equally so if all you can send are positive thoughts, prayers, love or whatever it is you chose to believe in. They need all the support they can get right now.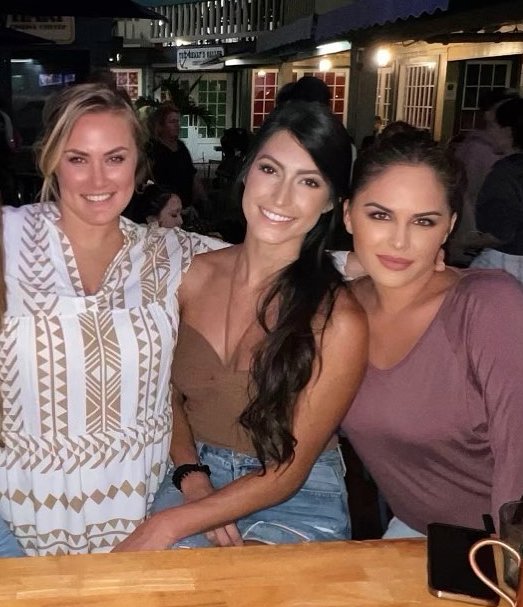 Below I have linked all of their GoFundMe pages, along with multiple ways you can help the entire Maui community.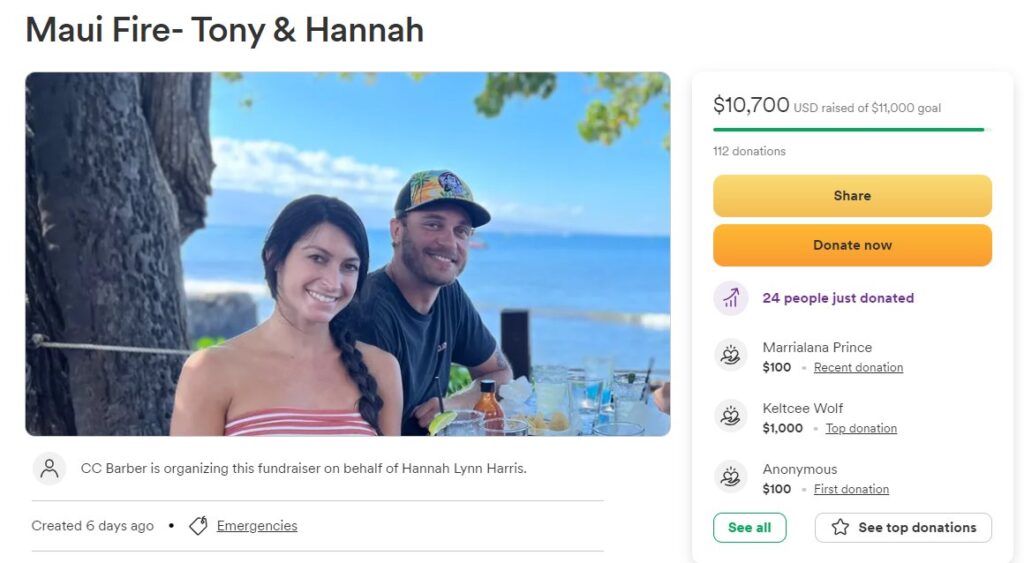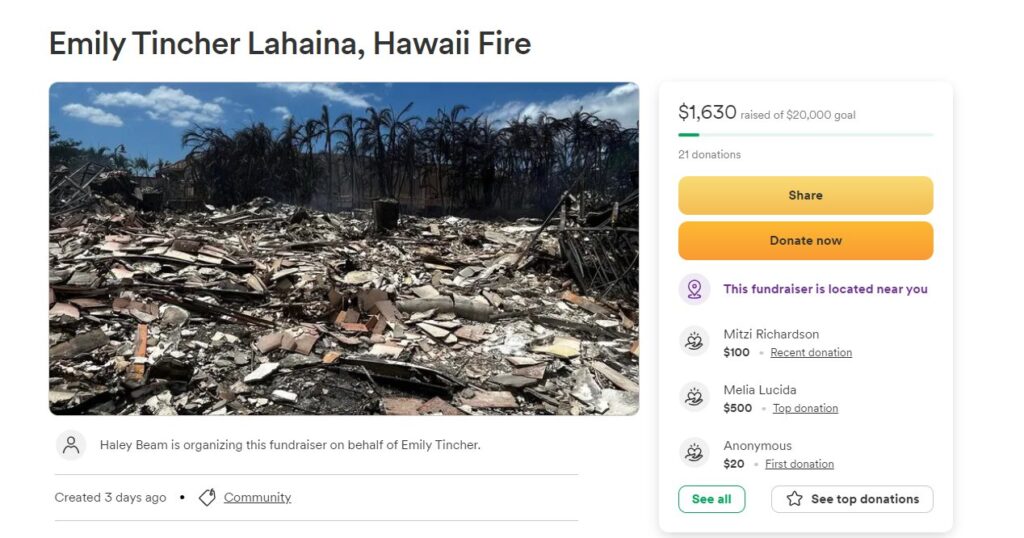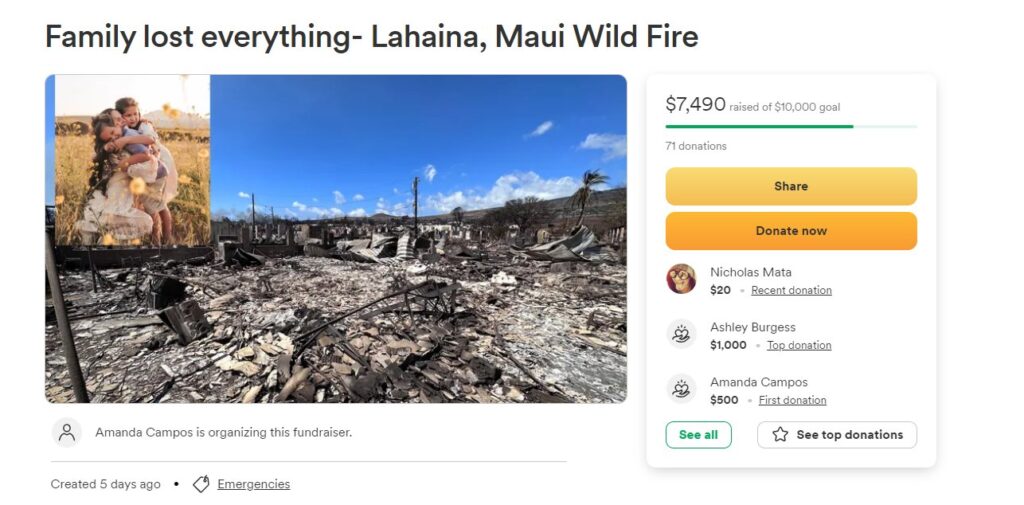 You can also donate to the American Red Cross of Hawaii, The Maui Food Bank, The Maui Strong Fund and The Maui Humane Society to help get aid to those we are desperately in need.