Get The Look: Gwen Stefani's Metallic Smoky Eyes & Glossy Peachy-Pink Lips For The Season Premiere of "The Voice"

Photo: Anthony H. Nguyen
NBC's The Voice returns to t.v. tonight and naturally judge Gwen Stefani is looking like the glamourous superstar she is for the big night.

Gwen has always been a makeup girl and is very well known for having a signature look. While she might bounce between a classic matte red lip and a glossy nude one, she always gives us something to swoon over. For the season premiere of her hit show, makeup artist extraordinaire Anthony H. Nguyen (who paints Adele's lovely face as well) gave us the Gwen we've come to know and love. Smoky blown out eyes with a hint of metallic shimmer, bronzy skin, warm rosy cheeks and a glossy peachy-pink lip made for one camera-ready look. I mean who wouldn't want Gwen Stefani to turn her chair around for them?!
If you're wanting to recreate this dazzling made for t.v. look, you can shop all of the GXVE Beauty by Gwen Stefani and KVD Beauty products Anthony used below.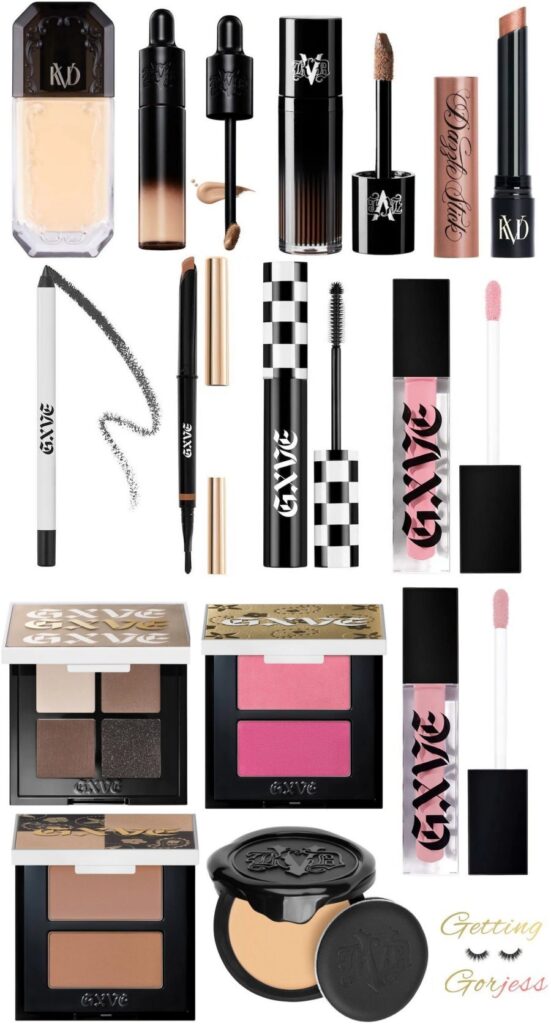 Face:
KVD Beauty Good Apple Full-Coverage Transfer-Proof Serum Foundation (in shade "Medium #027")
KVD Vegan Beauty Good Apple Ultra Lightweight High Coverage Concealer (in shade "Light #119)
KVD Beauty Lock-It Finishing Powder (in shade "Light Medium")
Cheeks:
KVD Vegan Beauty ModCon Liquid-Gel Contour (in shade "Light Medium")
GXVE Feelin' Cheeky Clean Amplifying Talc-Free Blush Duo (in shade "Ex-Girlfriend")
GXVE Pick It Up Cream Contour & Talc-Free Powder Bronzer Duo (in shade "Toastin'")
Eyes:
GXVE Eye See in Color Clean Multidimensional Eyeshadow Palette (in shade "Danger Zone")
KVD Beauty Dazzle Vegan Long-Wear Eyeshadow Stick (in shade "Hail Surge")
GXVE Line It Up Clean 24-Hr Gel Pencil Waterproof Eyeliner (in shade "Spiderwebs")
GXVE Can't Stop Staring Clean Lengthening & Lifting Mascara
Lips:
GXVE Pout to Get Real Clean Overlining Lip Liner (in shade "Do Whatever")
GXVE Bubble Pop Electric High-Performance Clean Lip Gloss (in shades "Sweet Tooth" & "Dolled Up")